Series: The Bone Witch (Book 3)
Hardcover: 480 pages
Publisher: Sourcebooks Fire
Publish Date: March 5, 2019
In the highly anticipated finale to the Bone Witch trilogy, Tea's life, and the fate of the kingdoms, hangs in the balance.
In the Eight Kingdoms, none have greater strength or influence than the asha, who hold elemental magic. But only a bone witch has the power to raise the dead. Tea has used this dark magic to breathe life into those she has loved and lost…and those who would join her army against the deceitful royals. But Tea's quest to conjure a shadowglass, to achieve immortality for the one person she loves most in the world, threatens to consume her.
 Tea's heartglass only grows darker with each new betrayal. Her work with the monstrous azi, her thirst for retribution, her desire to unmask the Faceless, they all feed the darkrot that is gradually consuming her heartglass. She is haunted by blackouts and strange visions, and when she wakes with blood on her hands, Tea must answer to a power great than the elder asha or even her conscience.
In The Bone Witch, Tea mastered resurrection―now she's after revenge…
No one knows death like Tea. A bone witch who can resurrect the dead, she has the power to take life…and return it. And she is done with her self-imposed exile. Her heart is set on vengeance, and she now possesses all she needs to command the mighty daeva. With the help of these terrifying beasts, she can finally enact revenge against the royals who wronged her―and took the life of her one true love.
But there are those who plot against her, those who would use Tea's dark power for their own nefarious ends. Because you can't kill someone who can never die…
War is brewing among the kingdoms, and when dark magic is at play, no one is safe.
In the captivating start to the darkly lyrical fantasy series for readers of Leigh Bardugo and Sabaa Tahir, Tea can raise the dead, but resurrection comes at a price…
Let me be clear: I never intended to raise my brother from his grave, though he may claim otherwise. If there's anything I've learned from him in the years since, it's that the dead hide truths as well as the living.
When Tea accidentally resurrects her brother from the dead, she learns she is different from the other witches in her family. Her gift for necromancy means that she's a bone witch, a title that makes her feared and ostracized by her community. But Tea finds solace and guidance with an older, wiser bone witch, who takes Tea and her brother to another land for training.
In her new home, Tea puts all her energy into becoming an asha-one who can wield elemental magic. But dark forces are approaching quickly, and in the face of danger, Tea will have to overcome her obstacles…and make a powerful choice.
Memoirs of a Geisha meets The Name of the Wind in this brilliant new fantasy series by Rin Chupeco!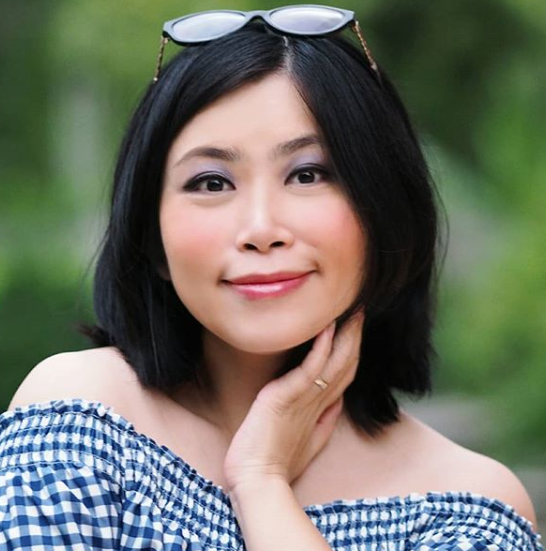 Despite uncanny resemblances to Japanese revenants, Rin Chupeco has always maintained her sense of humor. Raised in Manila, Philippines, she keeps four pets: a dog, two birds, and a husband. She's been a technical writer and travel blogger, but now makes things up for a living. Connect with Rin at http://www.rinchupeco.com.