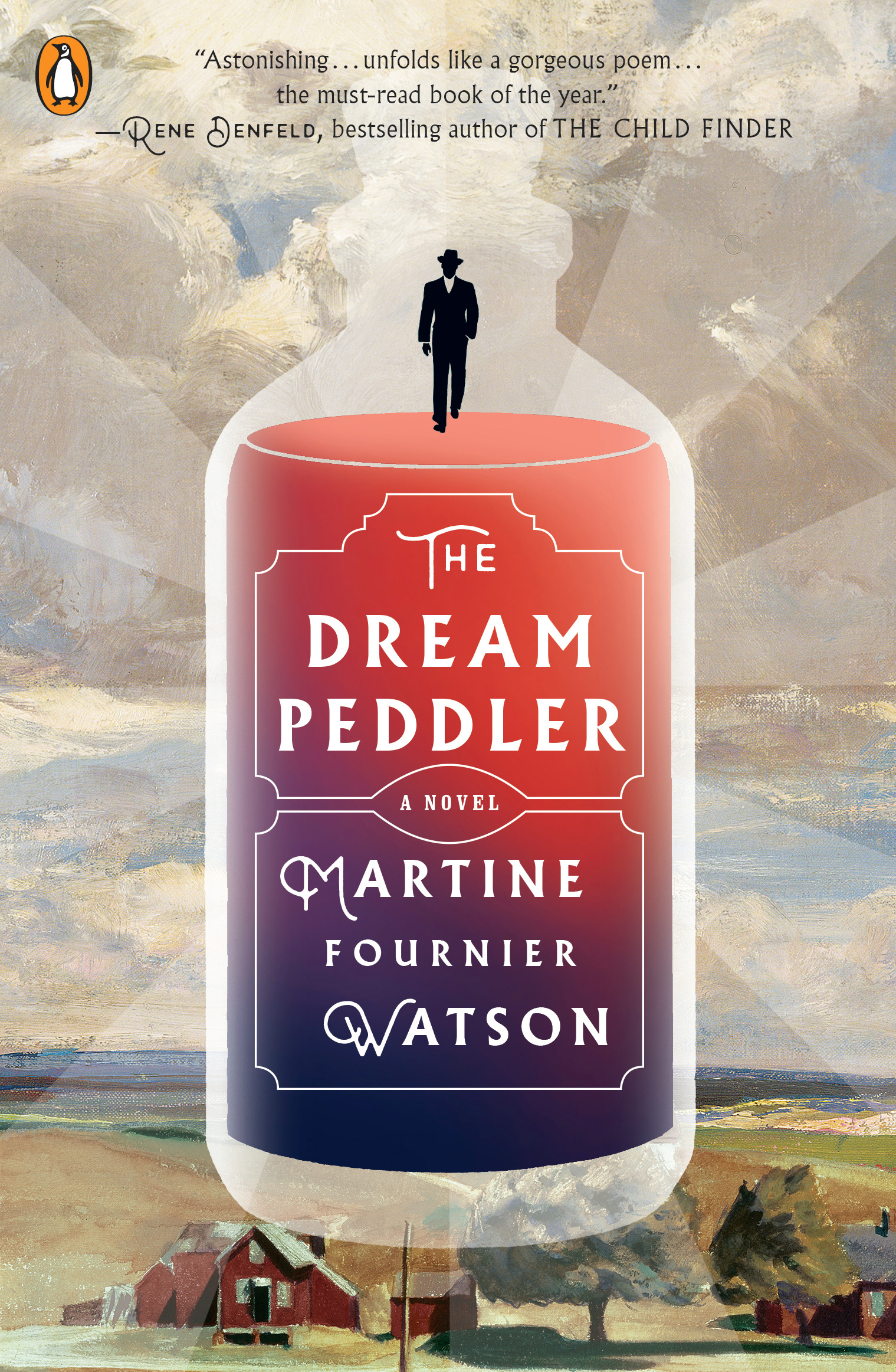 Publisher: Penguin Books
Publish Date: Apr 09, 2019 
Page Count: 336 Pages

A page-turning novel about a traveling salesman who arrives to sell dreams to a town rocked by a child's disappearance, both a thoughtful meditation on grief and a magical exploration of our innermost desires
The dream peddler came to town at the white end of winter, before the thaw…
Traveling salesmen like Robert Owens have passed through Evie Dawson's town before, but none of them offered anything like what he has to sell: dreams, made to order, with satisfaction guaranteed.
Soon after he arrives, the community is shocked by the disappearance of Evie's young son. The townspeople, shaken by the Dawson family's tragedy and captivated by Robert's subversive magic, begin to experiment with his dreams. And Evie, devastated by grief, turns to Robert for a comfort only he can sell her. But the dream peddler's wares awaken in his customers their most carefully buried desires, and despite all his good intentions, some of them will lead to disaster.
Gorgeously told through the eyes of Evie, Robert, and a broad cast of fully-realized characters (the flirty teenager who works the general store counter, a little boy seeking respite from his bully big brother, the lonely old gossip who collects all the town's secrets), The Dream Peddler is an imaginative, empathetic novel of overcoming loss and reckoning with the longings we bury.
Indiebound, Penguin Random House, Barnes & Noble, and Amazon
My short stories have been published in literary magazines such as Beloit Fiction Journal, Roanoke Review, Scrivener Creative Review, and Sixfold. I am represented by Bridget Smith of Dunham Literary, and my debut novel THE DREAM PEDDLER is scheduled to be released in April 2019 by Penguin Classics.
I'm originally from Montreal, Canada, but have been living in the United States since 2003. After completing a BFA in painting and drawing at Mount Allison University in New Brunswick, I went back to Montreal to pursue an MA in art history at Concordia University. I spent a year in Chicago completing my thesis as a Fulbright scholar and eventually moved to Michigan, where I currently live with my husband and two children.