Introducing Zero Latte Friday! I thought it would be fun to start a day where I post reviews for things I really straight out hated. Mean? Yes. Honest? Absolutely. There are books we all love and some we just hate, am I right? Well, I'm going to try and dedicate one day a week where I post just that. It's nothing personal to the author. It's just my opinion. Please feel free to message me and we can chat but don't stalk/harass/kill me–i don't want to be the subject of those Murder shows. Thanks! But seriously, haven't you ever read a book–and you want to stop reading it–but you can't pull away despite your misgivings? When you're going….


Well, that, my friends, is what this day is about.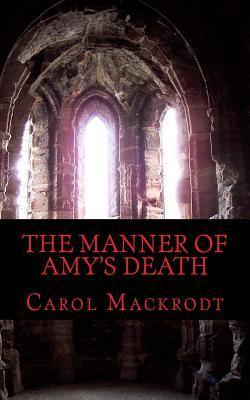 Synopsis: In September 1560 the body of a young woman was found in a remote and virtually deserted manor house near Oxford. Who was she? And was her death murder, accident or suicide? The ensuing scandal shocked the Elizabethan court and the gossip reverberated around Europe. This novel sets the life of the enigmatic Amy Robsart, whose sensational death changed Queen Elizabeth I's life irreversibly, in its historical context. Who was the woman who stood in the way of Elizabeth's happiness with Robert Dudley, her favourite courtier? Come and meet Amy….
I really wanted to enjoy this book. I went in optimistic but not even halfway through, I began to falter and I had to force myself to finish.
The writing to me was juvenile and lacked the finesse a Tudor/Elizabethan era novel should
have. The characters were one dimensional and quite frankly, if the real Amy Dudley was as annoying as she is in the book, then I completely understand why Robert didn't spend much time with her. She was given to tantrums and acting like a spoilt child rather than a wife of a courtier. She was spiteful and I spent most of the time wanting to slap her. I understand that she wanted more time with her husband, but that really wasn't the way to accomplish that. The emphasis put on that it was a love match–Amy married rather high above her station–seemed ironic, since he couldn't seem to tolerate being near her.
I confess, when reading she was dead, I breathed a sigh of relief. She was one of the most irritating characters I've ever had the misfortune of reading about. In other novels, she has been written in a more complimentary fashion and more true to the historical accounts of her. Why the author chose to turn her into such an intolerable git in this book, I'm still pondering. I would also like to know why the title of the book is "The Manner of Amy's Death" when it focused mostly on her life and marriage. She fell (or was pushed) down a flight of stairs. There are many ways to make a story about Amy's death.
This isn't to say I'm Team Robert. I didn't find his characteristics to be endearing either. The Tudor period of history is one of the most fascinating, I am really not sure how or why the author made it so blasé. It's bad when I can say Edward and Bella Cullen have more dimension to them. By the end of this book, I felt like I did when I read "The Yellow Wallpaper"–I wondered why I wasted my time and like banging my head against the wall. Repeatedly.
I really wanted to enjoy this one as I said. Alas, I did not and I find it unlikely that I will ever find anything positive in it.
My rating: Zero Lattes.